With a goal of enriching the lives of its clients, Traveyond is a trusted and excellent concierge deluxe service for travelers. This elite service takes the stress out of travel so that clients can relax and enjoy their day…
From vacation to business, every trip requires planning. This piece of the trip can prove to be the most stressful and difficult. If not planned properly, a trip can go from a relaxing escape to a nightmare within minutes. When traveling to Paris, London, or any major city, there are so many places to see and incredible restaurants to eat at that planning a trip can be even more challenging. Concierge service, Traveyond, plans luxurious trips to Paris on travelers' behalf. From accommodation to shopping to transportation, this deluxe service has everything covered.
What to Expect with Traveyond?
Traveyond is led by expert general manager Khaled Otrok. He heads a team of professionals who work hard to create the best travel experience possible. Based in France, this concierge service helps to plan every aspect of a trip to make it an unforgettable memory.  
Whether their clients are planning a business trip or a vacation, Traveyond has them covered with its service options.
Through Traveyond, visitors can have their accommodations, shopping trips, leisure, and transportation planned for them. Accommodation booked through Traveyond will be the best each city has to offer in luxury hotels. Not only does the team know the best hotels, but the connections Traveyond has with those hotels also ensure the best rates.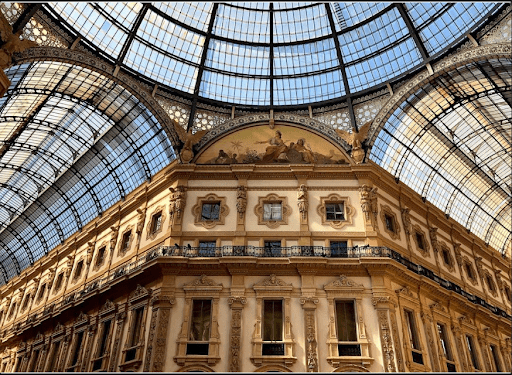 Transportation when visiting a new city is vital, and Traveyond takes it above and beyond. The fleet of vehicles available with Traveyond includes everything from limos to executive vans. Clients can select whichever vehicle they want to take them from one place to the next.
Cities like Paris are known for shopping, and Traveyond's team knows all the best places. Not only that, but they can even set up private appointments with stores such as Dior and Chanel. Small, unique boutiques and large designers alike can be found and scheduled by Traveyond.
When visiting places like Paris or New York, one cannot miss the beautiful nightlife. This leisure aspect of any trip wouldn't be complete without planning and booking from Traveyond. Private museum tours, wine tasting, and more are all stunning options that can be scheduled in advance by Traveyond.
Conclusion
Traveyond is the only concierge service any traveler will need. Khaled Otrok and Beshoy Khellah have helped develop and lead this deluxe service to ensure the best experiences will always be had when booking through Traveyond.
Restaurants, clubs, wineries, hotels, and more will all be booked by this excellent team with the utmost concern and care for the wellness and comfort of the traveler. No matter what level of luxury or experience, Traveyond has it covered. Private jets, first-class trains, or even luxury vehicles can all be arranged so that clients travel in absolute comfort and class as they tour all of the beautiful experiences the world has to offer.
Source: https://panhandle.newschannelnebraska.com/story/48934876/concierge-deluxe-service-traveyond-flourishes-under-the-leadership-of-co-founders-mr-khaled-otrok-and-mr-beshoy-khellah